Looking for U Sim Number Check the Ufone number check code can aid you in finding your SIM number at no cost. It is the most genuine and easy method of finding out your mobile number.
Ufone Number Without Balance
Many people forget their SIM number. The service provider has provided simple dialing codes to display your number displayed on your mobile screen. Yes! There's no more requirement to remember your SIM number.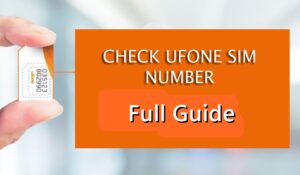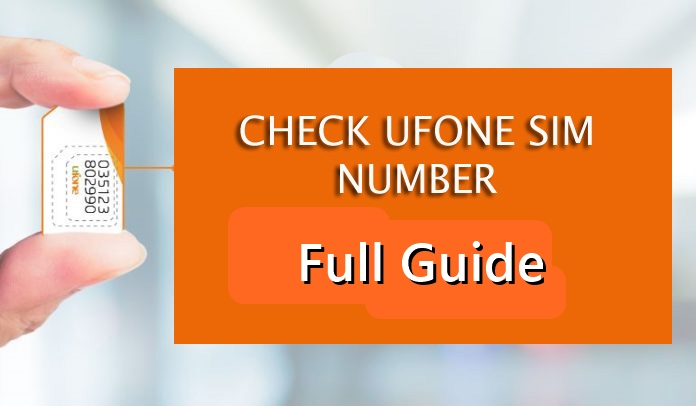 The majority of us have more than two SIM cards on different networks or on the same network. You can dial specific codes issued by the networks to find your SIM number. For Ufone customers, there's more than one way to identify your SIM number.
Ufone Number Check Code
If you're a Ufone SIM user and need to find your SIM number, you're in exactly the right spot. Just dial *780*3# and the entire information regarding you and your MSISDN "SIM Number" will be displayed on your mobile screen immediately.
This is the simplest method to determine the SIM number. Additionally, you will not incur any extra fees or deducts from your balance. You can look up your number with this method.
Number Check Trick No 2
*1# is another non-cost method of determining the 11 digits on the SIM card. The code isn't used often since it's not well-known to a lot of users. This is similar, but the dialing code is *1#.
Free Check Service
Are you going to verify your number using *780*3# and *1#? There's no need to have a balance as it's a free service. Regular SIM users are able to access their account numbers at no cost. This is an excellent service offered by the network to every SIM user. Find out more regarding the free Zong Instagram promo code by clicking this page.
Terms & Conditions
*780*3# represents the number in the code.
It is also possible to make a call to *1#.
This is a service that is free.
All terms and conditions are applicable.
Find your phone number on the display.
Ufone may charge additional fees for this service.
The company has the ability to modify the service code.
The network has the option of terminating the free service.
This service is only available to current U fone SIM users.
Call 03311333100 Ufone Helpline Number For Further FaQs.