Are you a Zong user in Pakistan who's struggling to recall your SIM card number? Whether you're a new user or just need a quick refresher, we've got you covered. In this article, we'll walk you through various hassle-free methods to swiftly retrieve your Check Zong SIM number.
1st Method: Dial *310*9*2*4#
The simplest and most straightforward method is dialing *310*9*2*4# from your Zong prepaid SIM. This code instantly displays your MSISDN (SIM number) at absolutely no cost. This is a convenient way for those who want a quick solution without any complications.
2nd Method: Dial *100#
Alternatively, you can dial *100# from your Zong SIM to receive your SIM number without incurring any charges. This quick code provides you with the information you need at your fingertips.
3rd Method: Type "MNP" & Send it to 667
For a rapid and reliable option, compose a message with "MNP" in the subject line and send it to 667. You'll swiftly receive comprehensive details about your SIM number. This method ensures you get the information you seek without any delay.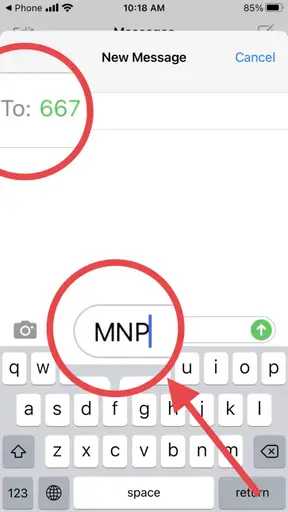 4th Method: Check the Number via CNIC
To get an overview of all SIM cards registered in your name, visit the official PTA website and input your ID card number. By searching for "how to verify active SIM cards on my CNIC," you'll access the government's platform for this purpose. This is particularly useful for individuals with multiple SIM cards.
5th Method: Call Helpline 310
Dialing the helpline number 310 connects you to Zong's customer service representatives who can assist you in real-time. Feel free to ask any questions you might have regarding your SIM number or other related queries.
6th Method: Call A Friend
Calling a friend from your Zong SIM is a straightforward approach. Your friend's phone will display your number when the call comes through, helping you identify your own SIM number.
7th Method: Use My Zong App
Download and launch the "My Zong App" on your smartphone. The app will show you the active SIM cards associated with your device. This method is especially handy for those who prefer a technological solution.
How to Check Zong Sim Number Without Balance
If you're concerned about having insufficient balance while checking your Zong SIM number, worry not. Follow these steps:
Insert the SIM card into your phone.
Access the dial pad.
Dial *310#.
Choose "My Account" by entering 9 and pressing send.
Select "My Services" by inputting 2 and clicking send.
Opt for "View My Number" by responding with "4" and pressing send.
Your SIM number will appear on your phone screen.
Please note that this method is exclusively for prepaid customers and is completely free of charge.
Terms and Conditions
The method provides free access to your Zong SIM number on your mobile device.
Only active SIM cards can be checked using these methods; inactive SIMs may not yield results.
In case of any issues with the provided codes, consider visiting the Zong website or contacting their helpline.
For further information, you can contact Zong's helpline.
The helpline can provide insights into the ownership, registration details, and location of the Zong SIM.
FAQs
What is the Zong SIM number on CNIC?
To retrieve your Zong SIM number associated with your CNIC, send a message with "MNP" to 667.
The response from 667 will contain information such as the owner's name, CNIC number, and IMSI.
Conclusion

Retrieve your Zong SIM number with ease using these methods and ensure you're always connected. If you're interested in exploring Zong's diverse offers, including internet packages and SMS bundles, don't miss out on the opportunities to stay connected affordably.