If you're facing continuous balance deduction due to Pi Pakistan PVT Limited (also known as Tapmad TV), don't worry. You can stop this deduction hassle-free by following a few simple steps. Whether you're using a prepaid SIM card or managing your funds through Easypaisa or JazzCash, here's how you can get rid of this service.
What is Pi Pakistan PVT LTD (Tapmad TV)?
Pi Pakistan PVT Limited, commonly known as Tapmad TV, is a popular online video app in Pakistan. While the app offers a variety of content, there's one drawback that users have been dealing with—continuous balance deduction. The app comes with daily, weekly, and monthly charges that can add up and cause inconvenience.
Unsubscribing from Pi Pakistan PVT LTD: The Easy Steps
To put an end to the balance deduction from Pi Pakistan PVT Limited (Tapmad TV), follow these straightforward steps using its official app:
Open the Tapmad TV app on your mobile device. If you've uninstalled the app, reinstall it since uninstalling won't deactivate the service.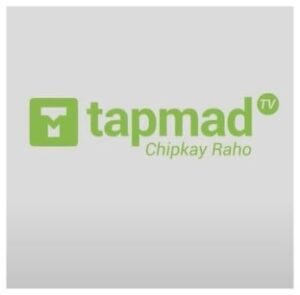 Look for three lines or dots in the top-right corner of the app's interface.
Click on "User Profile" from the options that appear.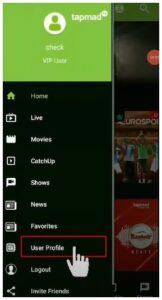 In your user profile, you'll find information about your current Pi Pakistan PVT LTD package.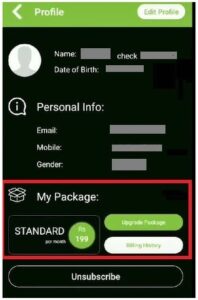 Locate the "Unsubscribe" button and click it. A confirmation prompt will ask if you're sure about unsubscribing. Confirm by clicking "OK."
That's it! The Pi Pakistan PVT Limited package will be permanently removed from your account. This means no more surprise deductions from your prepaid balance or your JazzCash / Easypaisa account.
Recommendation
By following these app-based steps, you can easily unsubscribe Pi Pakistan PVT LTD service (Tapmad TV) associated with your number. Going forward, you won't face any more subscription charges.
Important Note
It's important to note that the charges incurred for this service are non-refundable according to Tapmad App's terms and conditions (Pi Pakistan PVT Ltd).
Now to Save Your Balance
In 2023, it's completely possible to unsubscribe from Pi Pakistan PVT Limited. If you choose not to unsubscribe, you might find 199 Rupees regularly deducted from your account by Tapmad (Pi Pakistan). For a balance-saving solution, we strongly recommend deactivating this service today using the easy steps outlined here.
Remember, safeguarding your balance is in your hands. Follow these steps and enjoy a balance-deduction-free experience!