If you've ever experienced unexpected balance deductions while using the internet on your Telenor SIM, you're not alone. Many people face this issue across various telecom networks in Pakistan. But fret not, as we're here to share some simple and effective tricks to help you save your Telenor balance save code without any extra charges. No need to worry about your balance vanishing anymore. Let's dive into these hassle-free solutions.
Telenor Balance Save Code
Telenor has introduced a fantastic method to safeguard your balance while enjoying the internet without a hitch. This proven trick is worth trying and can help you keep your hard-earned money secure.
Dial 345 from your mobile's dial pad.
Respond with "1" to confirm your action.
The network will validate your request.
Shortly, you'll receive a confirmation notification.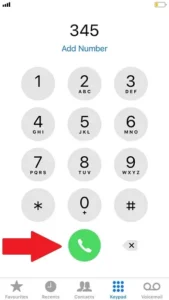 Congratulations! You're now subscribed to the "Balance Save Service."
Telenor Balance Save & Lock Trick
Here's another handy code that's renowned for its ability to lock your balance. Follow these steps using your Telenor SIM to see the magic unfold.
Dial *7799# from your SIM.
Follow the instructions provided by the network.
Confirm your subscription as instructed.
You're now subscribed to the "Balance Lock Service."
Mobile Settings To Save Balance
Blocking specific apps and browsers that tend to consume your balance during internet use is a simple yet effective strategy. Although the above codes might not work on all SIM cards, this mobile setting can be your ultimate solution for locking your balance on Telenor.
Open your device's settings (for Android or iPhone).
Access the "Network settings" option.
Tap on "Mobile Data."
A list of apps with data access will appear.
Select the apps that correspond to your active packages.
Deselect the apps that you don't have packages for.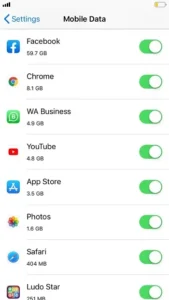 You're all set! Your balance will remain untouched.
Now, the network won't deduct any amount from your balance.
Conclusion
In conclusion, we strongly recommend that you make adjustments to your mobile network settings, as outlined above, to prevent unauthorized balance deductions. With increased awareness about the various features introduced by the telecom sector in recent years, saving your balance has become easier than ever before. Say goodbye to surprise deductions and hello to hassle-free internet use!
Remember, these techniques are designed to help you take control of your balance usage on the Telenor network. By implementing these simple steps, you can enjoy uninterrupted internet services without the fear of losing your balance.