In the evolving landscape of mobile banking, Easypaisa has established itself as a reliable and convenient platform. One of its notable features is the provision of loans to its users, catering to both personal and business needs. In this article, we will explore the process of acquiring a loan through the Easypaisa app in 2023.
How to Get a Loan from Easypaisa App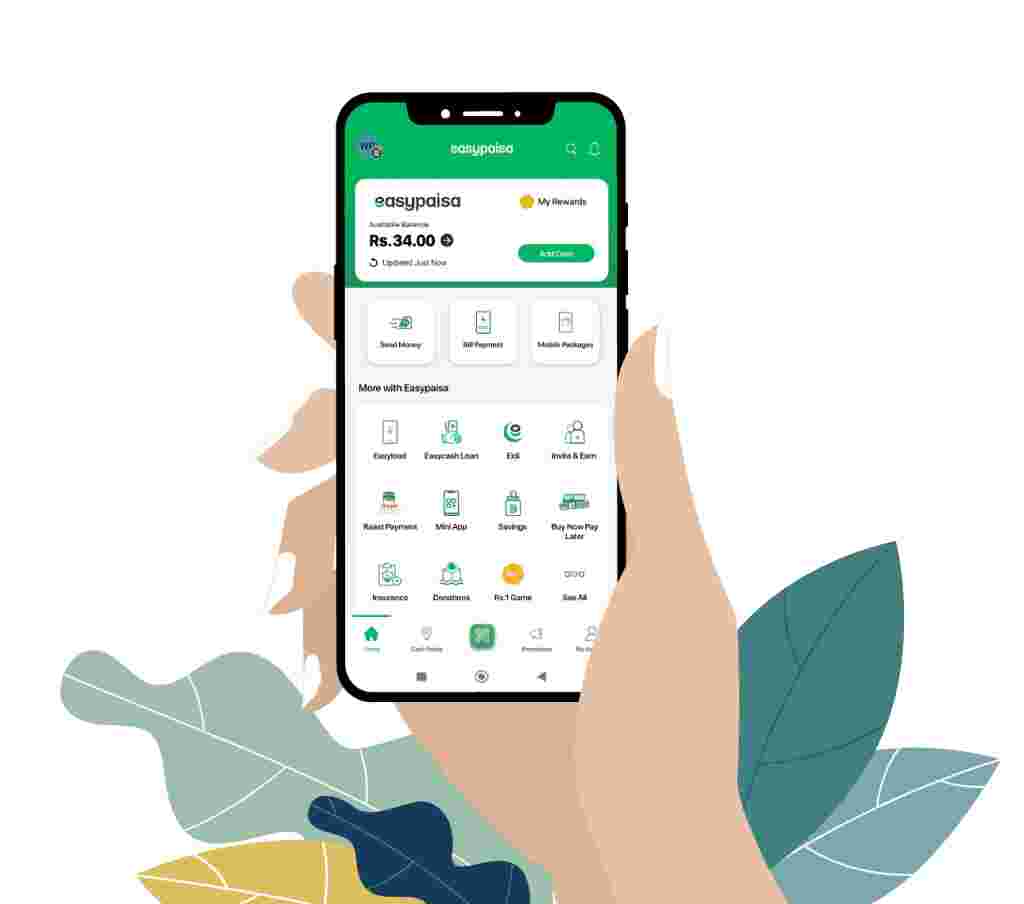 Easypaisa, a prominent mobile banking app, offers users the ease of obtaining quick cash through an online application. This facility eliminates the need for complex documentation and security procedures, ensuring a hassle-free experience for customers. Easypaisa's wide array of features, including cash transactions, bill payments, and purchasing options, further enhance its utility.
Loan Process for Other Network Users
Users of Zong, Jazz, and Ufone networks can also avail of Easypaisa loan facility by applying through the app. This ensures that the service is accessible to a broader range of customers, promoting financial inclusivity.
Easypaisa Loan Details
Easypaisa tailors loan offerings based on factors such as the user's account history, usage patterns, and transactions over the past 90 days.
Loan Amount:

Easypaisa users can secure loans ranging from Rs. 850 to Rs. 10,000.

Loan Installment Options

Easypaisa offers three loan categories with varying validity periods:

7 Days Loan
14 Days Loan
30 Days Loan

Loan Interest Rate Charges

The interest rate for Easypaisa loans depends on the chosen term. Approval of the loan triggers an interest rate of 10% to 25% for a 7-day period and 12% to 35% for a 14-day period. Failure to repay on time results in an additional penalty of 5% on the outstanding amount.
Eligibility for EasyPaisa Loan
Users of Telenor network, including both prepaid and postpaid SIM holders, are eligible to apply for the loan facility.
Applicants must be between the ages of 18 to 65 years to qualify.
Applying for an EasyPaisa Loan Online
For comprehensive information and application details, users can visit the official EasyPaisa website.
Methods to Get EasyCash Loan
Using EasyPaisa App

Download the EasyPaisa App from the play store.
Log in to your account.
Select the "EasyCash Loan" option.
Fill in personal information.
Click "Apply for EasyCash."
Enter the loan amount and proceed.
Await loan approval.
Congratulations, you'll receive the loan amount.
Repay within 8 weeks, with a weekly fee of Rs. 25.

Code Dialing Method for Other Network Users

Dial *786# to access the loan menu.
Choose options for loan application or repayment.
Provide necessary details and PIN.
Application submitted; SMS notification upon approval.
Loan Repayment Process
Repayment happens through automatic deductions from your Easypaisa Mobile Account on the due date. Unsettled amounts post due date trigger automatic deductions from your account until the outstanding balance is cleared.
Terms and Conditions
Applicants must be 18 or older.
Loan availability depends on Easypaisa account history.
Timely repayment is essential.
Loan amount and fee are automatically deducted post-due date.
No weekly fee on outstanding loan after due date.
Bank's approval is pivotal.
SMS confirmation upon loan approval.
Terms may change.
Bank not liable for losses.
In case of SIM loss/theft, inform the bank.
Rejection of Easypaisa Loan Application
If your application is rejected, reapply with accurate information, including CNIC details. For further assistance, contact 3737.
Conclusion
Easypaisa loan facility is a transformative solution that meets diverse financial needs. Thousands of users continue to benefit from this remarkable service, underscoring its impact on the community's financial well-being.
Please let me know if you need any further assistance or adjustments in the article.